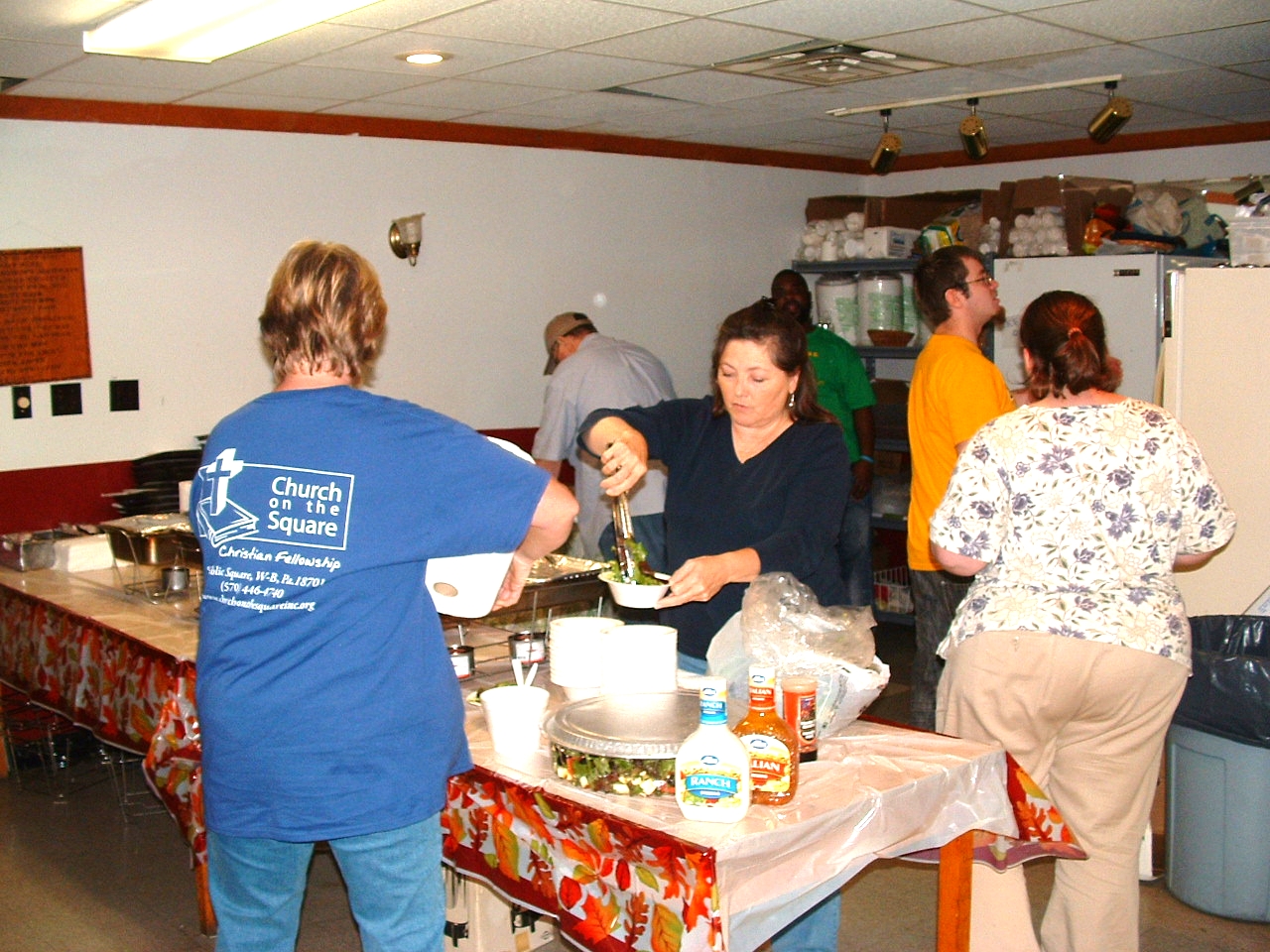 About Us
Church on the Square is called to proclaim the Gospel of Christ and the beliefs of the Christian faith, to maintain the worship of God, and to inspire in all persons a love for Jesus Christ, a passion for righteousness, and a consciousness of their duties to God and their fellow human beings. We pledge our lives to Christ and covenant with each other to demonstrate His Spirit through worship, witnessing, and ministry to the needs of the people of this church and the community.
" THE SIMPLICITY WHICH IS IN CHRIST IS RARELY FOUND AMONG US. IN ITS STEAD ARE PROGRAMS, METHODS, ORGANIZATIONS AND A WORLD OF NERVOUS ACTIVITIES WHICH OCCUPY TIME AND ATTENTION BUT CAN NEVER SATISFY THE LONGING OF THE HEART. THE SHALLOWNESS OF OUR INNER EXPERIENCE, THE HOLLOWNESS OF OUR WORSHIP AND THAT SERVILE IMITATION OF THE WORLD WHICH MARKS OUR PROMOTIONAL METHODS ALL TESTIFY THAT WE, IN THIS DAY, KNOW GOD ONLY IMPERFECTLY, AND THE PEACE OF GOD SCARCELY AT ALL"................ A.W. TOZER
Pastor Vince O'Boyle
Pastor Vince.........
Missions
Life Of Promise - Tom & Arlene Richmond
Life of Promise is a Christian organization providing services to women and children from isolated areas of Guatemala who are in crisis situations. Abusive relationships and / or crisis pregnancies are the two main circumstances addressed by our ministry. we share God's love and grace while offering temporary housing, counseling and basic material needs.
Inter-Varsity Christian Fellowship
Jesse & Emily McLaughlin
INTERVARSITY CHRISTIAN FELLOWSHIP/USA IS A VIBRANT CAMPUS MINISTRY THAT ESTABLISHES AND ADVANCES WITNESSING COMMUNITIES OF STUDENTS AND FACULTY. WE MINISTER TO STUDENTS AND FACULTY THROUGH SMALL GROUP BIBLE STUDIES, LARGE GATHERINGS ON CAMPUS, LEADERSHIP TRAINING, THOUGHTFUL DISCIPLESHIP AND LIFE-CHANGING CONFERENCES AND EVENTS. wE BELIEVE THAT WHEN STUDENTS AND FACULTY ARE TRANSFORMED BY THE GOSPEL OF JESUS CHRIST, THEIR CAMPUS IS TRANSFORMED, AND ULTIMATELY SOCIETY AS A WHOLE COMES TO MORE CLOSELY REFLECT THE PRIORITIES OF THE KINGDOM OF GOD